GATA PRESENTA ART AL VENT XVII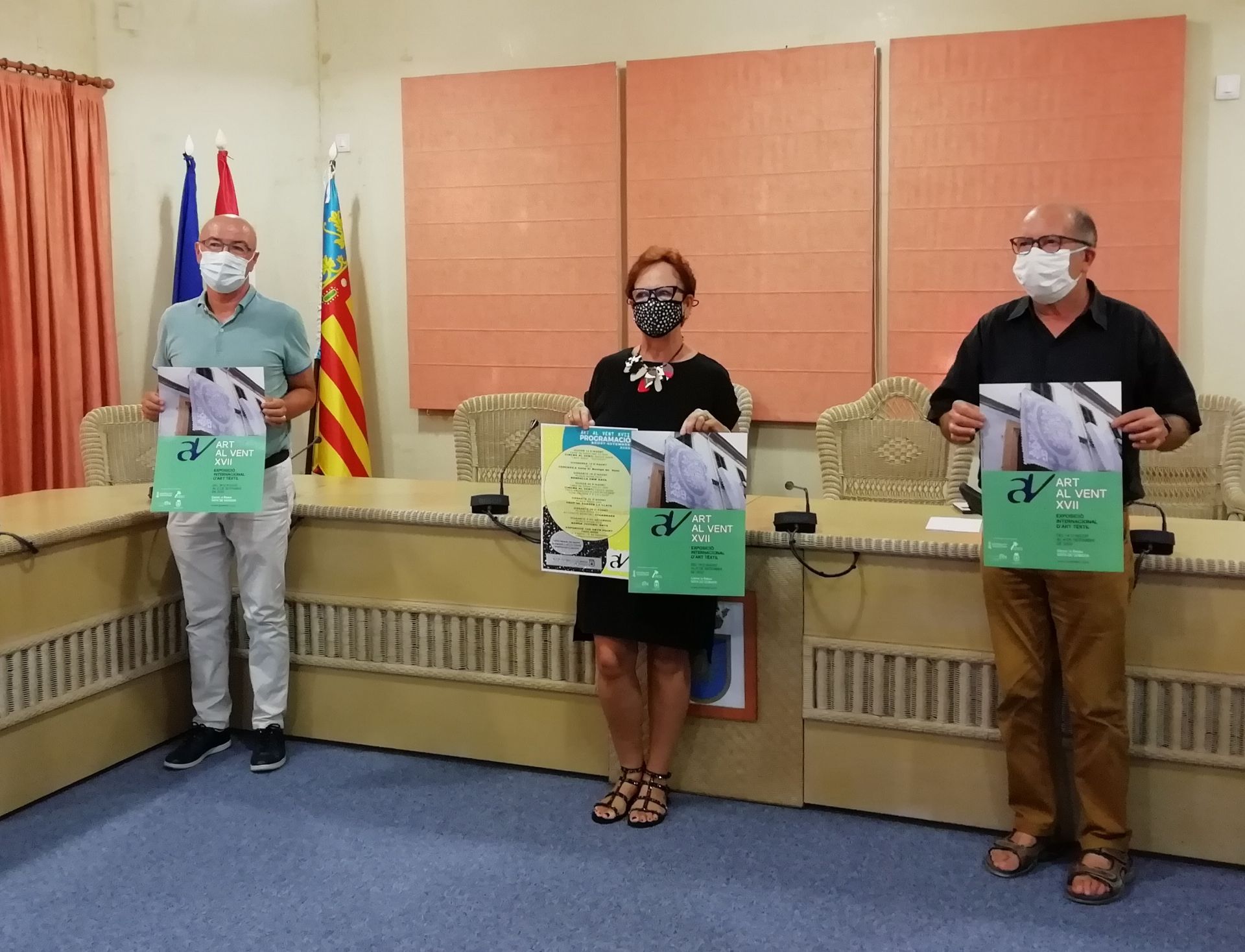 Gata presents its riskiest edition of Art al Vent
The Council of Culture of Gata presented this morning the edition of Art al Vent that will be exhibited in La Bassa street from August 14th to September 6th.
Angels Soler, the councillor of culture, said this morning that in this edition, front the disjunction of moving forward, we had to be brave and continue despite the difficulties that were emerging. "This year, more than ever, we must thank the artistic creation and the effort of the participants", the councillor said.
Josep Ginestar explained that the global health crisis for Covid-19 has caused many of the authors to have not been able to submit their works and that it is being tried until the last moment to give all the facilities to make it possible to expose the maximum of works. It is clear that there is a reduction of works compared to previous editions, however, 54 works from 16 countries will be exhibited in Gata from August 14th. The works have come from places like Spain, Belgium, Italy, Argentina, China, Russia, France, Brazil, Mexico, United Kingdom, USA, Chile, Germany, Egypt, Poland, Morocco.
Ginestar added that the catalogue edition has been maintained and wanted to emphasize that in the 2020 poster it has been referred to its origin of Art al Vent as a rereading of a tradition reflecting the image of the typical quilts that show the balconies on the processions. In addition, a new website of the sample has been made to facilitate the access to the information of participants and visitors who can consult the news www.artalvent.com.
This edition will also be peculiar because one of the most crowded acts is suppressed as is the inaugural event that serves as a meeting between artists, participants, audience and organization. Following health recommendations, such events will be avoided.
The complementary programming has also been adapted to the circumstances, applying the safety and hygiene measures, the open-air cinema and musical performances of the Colla Montgó, the dance group of La Llata, the Rondalla of Escuela de Música, 5fanBrass and the Gata Youth Band will be held. In the presentation has also been present Pepe Juan Pons, of the company Point to publicize a novelty within the parallel activities. The company of Gata Point will present throughout the duration of Art al Vent a 100-year exhibition of Point 1920-2020 that, together with an explanatory panel, will tell the history and values of the company through the furniture they have been manufacturing over the years. In addition to the centenary they planned to celebrate with several events, as Pons explained, for the Gata's company has been an important year since they have received the National Design Award.
Art al Vent XVII will flow on the street la Bassa of Gata from August 14th to September 6th to enjoy the exhibition and an entire village at any time of the day just walking through its streets.