ART AL VENT RECUPERA LA NORMALIDAD CON LA XIX EDICIÓN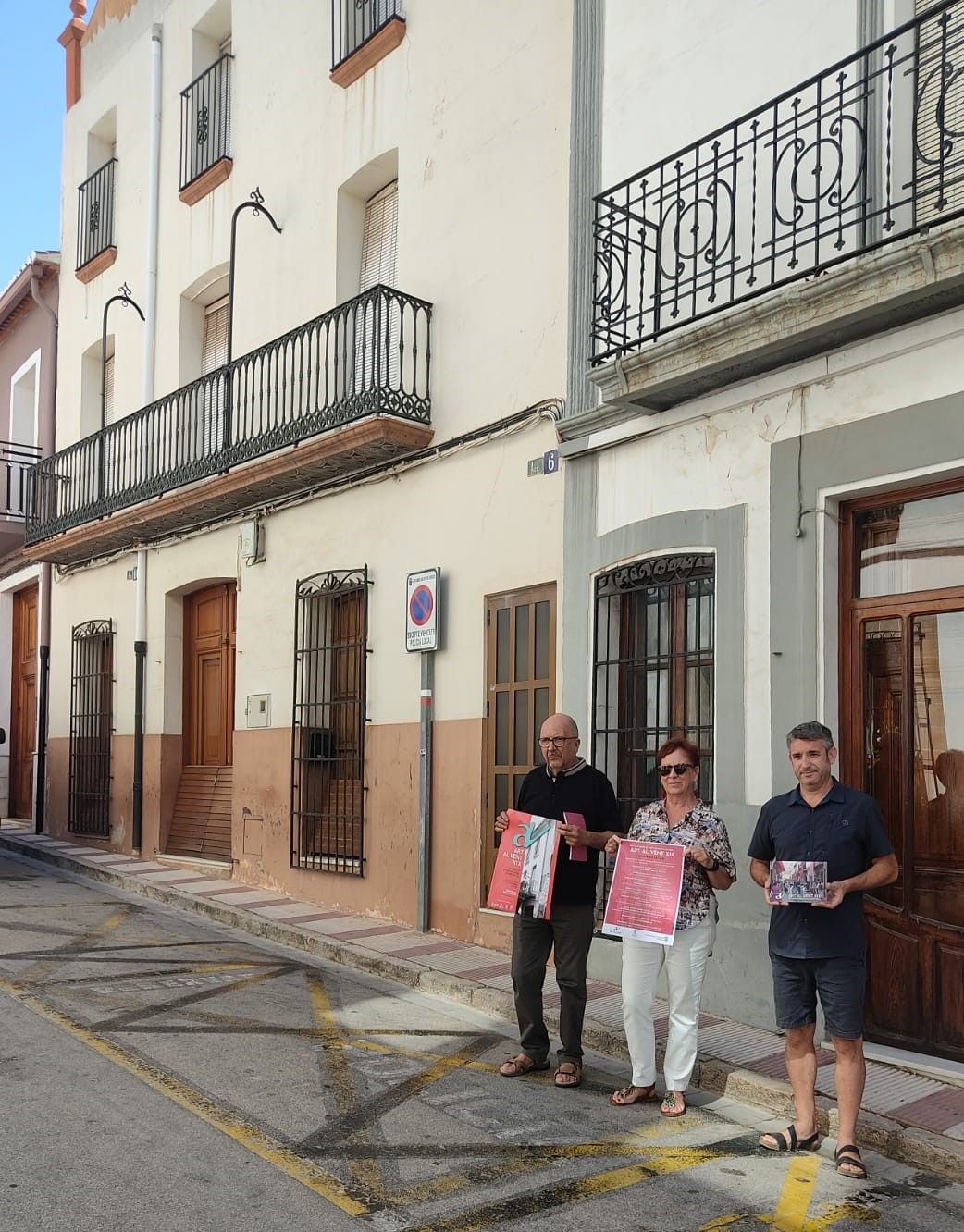 The councillorship of Culture of the City council of Gata wants to recover all his splendour and go back to the normality with the XIX edition of the exposure of Art al the Vent that will be ready to visit in the street La Bassa from the 12th August until 4th September.
The councillor of Culture, Àngels Soler and the director of the sample, Josep Ginestar have left it clear in the presentation of the sample this morning. This way, we recover one of the most multitudinous acts as is the inaugural act that serves of meeting among artists, participants, public and organisation.
In this edition we count with 56 works of 17 countries those that will expose in the street La Bassa of Gata from 12th August. The works have arrived from Spain, Italy, Argentina, China, Russia, France, Brazil, Mexico, United Kingdom, USA, Chile, Japan, Haiti, Egypt, Poland, Morocco, Ukraine. For the councillor of Culture an important fact is that they have coincided two works from two countries in conflict, Russia and Ukraine, that, after speaking with the authors, will be exposed together in the City Hall balcony.
Ginestar has wanted to stand out in this edition's catalogue the origin of Art al Vent, like the reinterpretation of a tradition, reflecting the image of the typical bedspreads that shown on the balconies the days of party and processions. Another detail which Ginestar has spoken is the participation of the Tapis, that have done a work directed by him, that gives visibility to the community.
Both of them, Àngels Soler and Ginestar have coincided that in these nineteen years, the sample has consolidated and has grown in quality.
And, as usual, has organised a varied complementary programming to invite people to come out with activities like cinema, musical performances of the Colla the Montgó, the group of dances The Llata, the Youth Band of Gata, presentation of the documentary "Venim de lluny" and with the conclusion of the exposure, the performance of the Oma, the Orchestra of Marina Alta.
All the information of the exposure will be in the website of the call to facilitate the access to the information of participants and visitors that can consult the novelties www.artalvent.com.
Art al Vent XIX will wave in the street La Bassa of Gata from 12th August until 4th September to enjoy the exposure and the whole village in any hour of the day simply giving a walk by his streets. ​